Just in ~ New Luxury Teas to tempt you:
Enertea - Herbal Teas from Brazil, USA, Thailand
Need a boost? Gynnostemma lends the sweet profile, ginger gives the bite and peppermint brings it all to life. Lemon, Ginger pieces, Green mate, Peppermint, Gynnostemma leaves, Lemon grass.
Organic Slimming Olong - Organic Teas from China
Floral-like orchid notes with a smooth haunting finish. This excellent Ti Kuan Yin has no calories.Oolong Tea
Vanilla Chai -Chai Teas from India, Sri Lanka
Creamy Madagascar vanilla notes dance with tingling Malabar Coast Spices. A lively ginger finish with cardamom. Black tea, Ginger, Cardamom, Coriander, Cinnamon, Cloves, Black Pepper, Calendula, Sunflower petals, Natural flavors.
Decaf Peach Apricot - Decaffeinated Teas from Sri Lanka
Sweet character with smooth and intense peach apricot flavor. Astringent with full bodied taste.Decaffeinated black tea, Peach, Apricot pieces, Blackberry leaves, Sunflower, Calendula petals, Natural Flavors.
Blueberry Pie - Flavored Green Teas from Sri Lanka, Canada, Egypt
Sweet and tangy, Wild blueberry notes accentuated with fully body green gunpowder. Green Tea, Calendula, Sunflower, Cornflower petals, Apple pieces, Natural Flavors
Luxury Teas are the best quality available. They are higher in antioxidant content than commercial teas & require less tea per cup... the cream of the crop!
Did you know... we offer over 100 loose leaf & bagged teas ??
- Return to top -
Feb 8-10 Fri, Sat & Sun
Chamilia & Novo Bead Trunk Shows
All the new beads will be here and ready to give to your sweetie for Valentines… at Trunk Show Buy 3, Get 1 prices.!
Feb 10th, Sunday at 2pm
Valentine Tea & Chocolate Tasting!
Learn all about your favorite teas and sample them while you try chocolate recipes that are luscious and easy to prepare! Reserve a table for you and your friends today!
Adults $12.00 Children 11&under $10 (tax & grat not included)
April 13&14, Sat & Sun
Spring Open House
Come see what's new for your home & garden for spring! Pansies, perennials, herbs and garden accents galore will fill the store. All the newest fashion accessories, scarves and jewelry too. Enjoy refreshments and specials… and enter for our awesome door prizes.
May12th
Mothers Day
No Mother should go without a gift from The Blueberry Patch.
Hundreds of ideas abound and bring her for lunch at Blossoms Café!
Colonial Candle of the Month
Each scent is 25% off and it changes each month!
January's Scent is : Merlot
Coffee Flavor of the Month
Each month we feature a new flavor to delight your taste buds!
Try something new We recommend adding a touch of cream & sugar.
January's Flavor is: German Chocolate Cake
Reserve your next event in our Café!
Showers, Meetings, Birthdays, Girl's Tea Parties fit for a queen
Call today for details
- Return to top -
Our new Menu boasts delicious features like:
Sausage & White Bean Ragout - a wonderful winter stew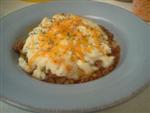 Pepita Southwest Mac & Cheese
Cashew Spring Salad
Grape & Pecan Chicken Salad
Tuna Melt
No booking Spring Meetings,
Showers & Parties in our Cafe! Call Today!
- Return to top -