To Our Loyal Customers,
In the face of these challenging days as we all deal with the COVID-19 situation, the Beilstein family wishes you good health and we want you to know that we miss all of our staff and customers dearly. Times like these give us pause and time to reflect on what we often take for granted. In light of this, we want you to know that we DO value you and appreciate your business over the past 39 years! When this passes, we will welcome your faces with renewed gratefulness!
We are remaining open on a carry-out basis, using every precaution at our disposal to ensure the safety of both our family and our valued customers. Starting this week, we will offer our take-out menus, including a new delicious Italian menu, on a curb-side or delivery basis. Blueberries, donuts, coffee, wine, and other food items we offer may also be ordered. Simply call or text us and we will be happy to prepare your order and bring it to you!
Call 419-884-1797 x3 or Text 419-571-6181 to Order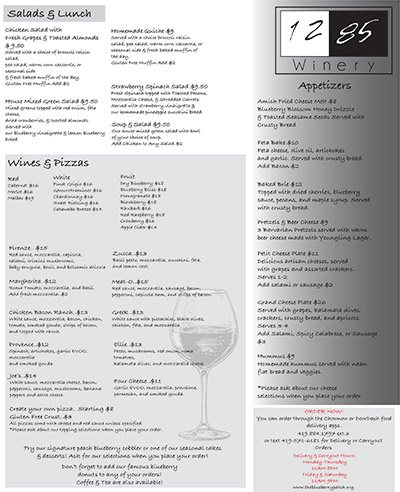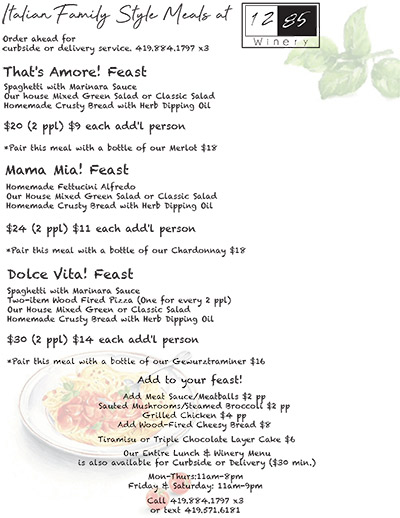 We welcome you to support all locally-owned businesses that are able to remain open to serve their customers.
Sincerely,
Steve, Lisa, Andrew, Ellie, Grant & Ben Beilstein